As a Vander Host Affiliate you will earn 10% commission on every referral for our Web Hosting, Server Hosting and Email Hosting services, which you can then use to supplement your current service account with us, or even cash out to receive the payment.
To sweeten the deal even more, we will top up your account with R100 to start you out!
As soon as you hit R150, you can withdraw your commission and start out bonus!
*If you are not a client yet, don't fret! You can still sign up to become one of our valued affiliates today.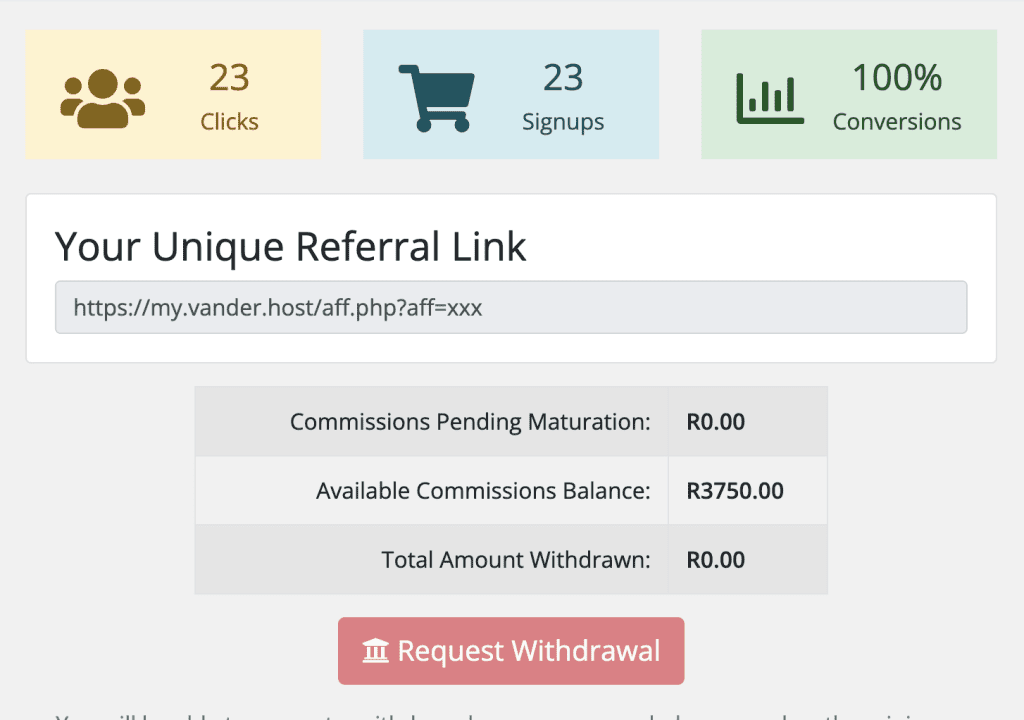 Get your Unique Referral Link from your Affiliates Dashboard. and send it to a potential client who may be looking for one of our services.
Clients who complete an order of at least one of our services with this link earns you commission.
Website hosting starting from R69/mo for 1 GB SSD Storage with options up to 30GB Storage
Website hosting starting from R69/mo for 1 GB SSD Storage with WordPress CMS installed
Starting from R199/mo for 1CPU vCore, 1GB RAM, 20GB SSD Storage and 1 Static IP
Starting from R295/mo for 2CPU vCore, 2GB RAM, 60GB SSD Storage and 1 Static IP